Lettergold Water Treatment
Own Brand Water Treatment Products


Lettergold has a long established exclusivity agreement with an international water treatment company to supply high performance water treatment products into the domestic central heating market, throughout Europe. Working in partnership with our customers we have developed innovative methods of delivering treatment chemicals to central heating systems. We also hold patent protection and IP. We have also assisted our partners in delivering excellent web based technical support. We don't market any brands of our own (although we do control and license the use of our registered trademarks) but we are the unsung heroes behind a considerable number of leading brands and own-label products.



History


Des and Eileen Drummond started the forerunner of the Lettergold group in the late 1970s. The name Lettergold came from an off the shelf company formation with intent to change the name but affection for it grew and it is still with us today. Originally the company specialised in domestic water treatment chemicals and was the original manufacturer of the Mangers Protex brand, which during the 1980s was the only competitor to the leading brand beginning with the letter 'F'.

Previously Des and Eileen had run a successful business treating industrial boilers under maintenance contracts.

Their new venture even blow moulded its own bottles and injection moulded the lids and sold excess capacity to the plastics industry in general.

In the late 1990s the company helped launch the successful Salamander Corrosion Guard range. British Gas used these inhibitors and cleaners throughout the 'noughties' for their service contracts and the products we make today remain backwardly compatible with these tried and tested formulations, which have been protecting systems for over 30 years.

In 2004 Des and Eileen retired and the company was taken over by their son Andy who had joined in the late 1980s.

In 2007 the company ventured into the private label market and the rest as they say is history!



Products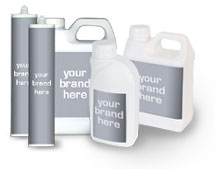 Central heating cleaners, corrosion and scale inhibitors and protectors

Boiler noise silencer

Central heating leak sealer

Solder flux paste and jointing compounds

Liquid PTFE

Water analysis field test kits

Central heating inhibitor test kits

Domestic hot water system sterilisation kits

Central heating water laboratory analysis

F/E tank biocide

Electrolytic scale inhibitors

Magnetic scale inhibitors

Magnetic Filters (patent pending)